Stock Characters: The Cooking Show Trailer
In 2006, MISCELLANEOUS Productions began rehearsals for Stock Characters: The Cooking Show, an original hip-hop and World music production satirizing the Japanese television show, Iron Chef. Stock Characters: The Cooking Show, the Documentary, shot over the course of 14 months of rehearsal leading up to and including the final live performances at the Vancouver East Cultural Centre, chronicles the journey of tough Indigenous and immigrant youth of color as they struggle through an intense music theatre & dance "boot camp." Just as the project seems about to come to promising fruition, the main funding for the play falls through and Dakota, a 15-year-old Indigenous youth performer, disappears. While MISCELLANEOUS Productions struggles to replace the funding due to government cuts, the young performers strive to achieve some meaning and value in their lives with the support and aid of the MISCELLANEOUS Productions professional team.
Stay tuned on how you can view or purchase the documentary.
GREAT NEWS!
World Premiere of Stock Characters: The Cooking Show documentary at DOXA Documentary Film Festival on Friday, May 11, 2012 at 1 PM at the Pacific Cinematheque.
Generous Funders include: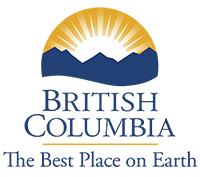 Youth Leadership Funder

Internship Work Placement Sponsor

Individual Donors:
Kelly K. Korpesio
Masako & Masashi Matsushita
Karen Dunfee
Elaine Carol
Brenda Joy Lem
Rita K. Wong
Stephens Insurance Brokers Ltd.
Gerry Hildebrand
Estelle Cormier
Sally Rogow
Fern Vineberg-Karpman
Laurie E. Newell
Louisa Azevedo
R. Cole Harris
Douglas C. Harris
Walter Bishop
Paul Kingsbury
Rebecca Bishop
Ellen Pond
Susan Pond
Evin Jones
Eric D. Wong
Esther Oh
Jeff Henschel, RoomTone Productions
Julie Cruikshank
Lisa Webster
Katharine Dickinson
Clare Patterson
Joanna Chen
Angela Chen
Jennifer A. Currin
Rick G. Wong
Masashi Matsushita & Kaoru Matsushita
Gwyneth Lewis
Karen Clarke
Jenny Coyle
Karen Guelke
Trikinetic Massage Therapy
Megan Turnock
Estelle M. Cormier
Elaine Arrowsmith
Jules Rochielle
James F. Pond
and generous other donors.
Sponsors Include: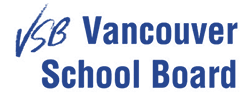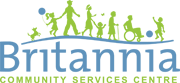 Jeff Henschel of RoomTone Productions
Kelly Mason
Steven Miko
Mark (Sparky) Pitkethly
Alison MacLean