Stock Characters: The Cooking Show is a hilarious, hard-hitting, campy Iron Chef (Japanese television cooking show) parody set in East Vancouver – but it's an apocalyptic East Van of the future. Using the framework of "a hardcore cooking contest at the end of the world," Artistic Director Elaine Carol and a cast of young people ages 15 to 26 take a raw, honest look at the challenges facing youth in the community: poverty, racism and other forms of stereotyping, gang violence, addiction, abuse.
GENEROUS FUNDERS INCLUDE: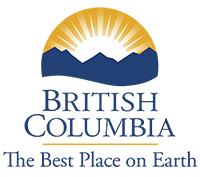 Dr. George Tien INC.
YOUTH LEADERSHIP FUNDER

INTERNSHIP WORK PLACEMENT SPONSOR

INDIVIDUAL DONORS
Kelly K. Korpesio
Masako & Masashi Matsushita
Karen Dunfee
Elaine Carol
Brenda Joy Lem
Rita K. Wong
Stephens Insurance Brokers Ltd.
Gerry Hildebrand
Estelle Cormier
Sally Rogow
Fern Vineberg-Karpman
Laurie E. Newell
Louisa Azevedo
R. Cole Harris
Douglas C. Harris
Walter Bishop
Paul Kingsbury
Rebecca Bishop
Ellen Pond
Susan Pond
Evin Jones
Eric D. Wong
Esther Oh
Jeff Henschel, RoomTone Productions
Julie Cruikshank
Lisa Webster
Katharine Dickinson
Clare Patterson
Joanna Chen
Angela Chen
Jennifer A. Currin
Rick G. Wong
Masashi Matsushita & Kaoru Matsushita
Gwyneth Lewis
Karen Clarke
Jenny Coyle
Karen Guelke
Trikinetic Massage Therapy
Megan Turnock
Estelle M. Cormier
Elaine Arrowsmith
Jules Rochielle
James F. Pond
and generous other donors.
SPONSORS INCLUDE: