About
MISCELLANEOUS Productions is a non-profit charitable society based in Vancouver, BC. Founded by Elaine Carol, Jules Rochielle and a community-based volunteer board of directors in July 2000, we are currently in our 15th year of collaborating with culturally and socially diverse, multi-barriered and mainstream youth making performances, new media and music for the public.

Dubbed 'Glee with Grit,' MISCELLANEOUS Productions is the only performing arts-based, youth-serving organization of its kind in Canada. Our society was created as a vehicle for diverse collaborative and solo artistic projects, with accessibility and inclusion as central pillars of the company's mandate. We are passionate about the exploration of interdisciplinary community-engaged art and new artistic practices, and about the intersection and combination of art-making, community development and education.

We strive to work with artists/activists who are audacious enough to make art that has relevance to a contemporary audience that extends far beyond the elitist art world.

MISCELLANEOUS Productions provides culturally and socially diverse community members with innovative and inspiring performing arts-based opportunities to empower themselves and effect social change and personal transformation.

Our vision is to make art accessible for both audience and participant, integrating artistic disciplines with community development and popular culture. Through the development and performance of artistic works, MISCELLANEOUS Productions seeks to educate the public and professional artists about prevention of, and responses to societal problems at the same time as facilitating access to new and emerging approaches to art and the creative process.
Operational Funder
Special Funder
Founders
Rebecca Bishop
Yuki Matsuno
Jo Ann Chew
Elaine Carol
Jules Rochielle
Team
Elaine Carol, Artistic Director and Co-Founder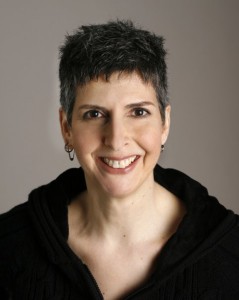 Elaine Carol is an artist, writer, solo performance artist and director whose work has been seen and heard internationally. With more than 40 years of experience, her interdisciplinary practice includes: solo performance art, community-engaged art, video art, documentary film, experimental theatre, public art, sound art/music and lens-based art (photography, film and video). Elaine takes a pioneering approach to interdisciplinary, community-engaged art and believes whole-heartedly in cultivating and maintaining long-term relationships with the communities she works with, especially integrated groups of culturally and socially diverse, multi-barriered and mainstream youth.

Known as the 'benevolent drill sergeant,' and visionary behind MISCELLANEOUS Productions, Elaine has directed and produced all of the company's projects. Most recently, Elaine directed and produced her second documentary, POWER. She is now working with a new group of youth and talented professional collaborators, directing and producing Haunted House, the latest MISCELLANEOUS Productions performance project.
Volunteer Board of Directors 2010 – 2011
Simon Hayes
President
Principal - Eaton Arrowsmith School at University of British Columbia
Kathleen Smith
Vice-President
Resolution Manager
Aboriginal Affairs and Northern Development Canada
Government of Canada
Birinder (Sunny) Aujla
Secretary-Treasurer
Lawyer
Farris, Vaughan, Wills & Murphy LLP
K. (Kirsten) Larisa Hanssen
Board Member
Master of Arts degree in Child and Youth Study with a focus on youth justice and youth mental health
Program Manager, Safehouse and Training, Family Services of Greater Vancouver
Shirley Ley
Board Member
Counsellor and PsyD (Doctor of Psychology in Clinical Psychology) student at Adler School of Professional Psychology
Self-employed: ClearPoint Counselling Services
Past Board Members
Jay Hildebrand
Rebecca Bishop
Joanna Chen
Ellen Pond
Yuki Matsuno
Jo Ann Chew
Braham Kornbluth
Carla Maftechuk
Amy Gilbert
Melissa Davis
Shabna Ali
Dan Isaac
Lu Ripley
Dr. Aida Sadr
Judy Board
We would like to acknowledge our past and present volunteers:
Dr. George Tien of Dr. George Tien, INC.
Penny Sengara
Jennifer Vineberg
Laura Brend
Jane Wheeler
Don & Karen Dunfee
Councillor Linda Barnes
Laura Mayne
Marilyn Billingham
Betsy Reilly
Susan Cosco
Kathryn Youngs
Adam Dunfee
Pinky Binning
Frank Hidalgo
George Strazicich
Dorothy Watkins
Mansour Sadr
Dr. Aida Sadr
Cease Wyss
Dustin Rivers